seaQuest: The Dawning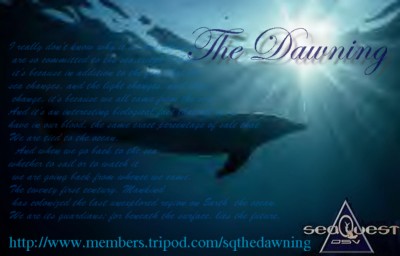 seaQuest: The Dawning
The year is 2022
After a tear in time foreshadowed Earth's dark future,
the seaQuest refused to participate
in the bloody Hyperion Civil War.
Now, under new command, the seaQuest sails again.
Steady as she goes...

Updated on September 14, 2002
This is the Official Website for the seaQuest: The Dawning sim.
Dawners! Get your free email @thedawning.zzn.com! Click on the link above!