seaQuest: The Dawning


Commander Aurora Hunter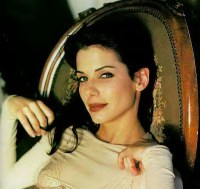 Name: Aurora Noelle Hunter
Age: 29
Born: September 23, 1993
Place of Birth: Seattle, Washington
Gender: Female
Rank: Commander
Education:
Mountlake Terrace High School, graduated in June 2010 at age 17
Enrolled in the US Naval Academy, graduated in June 2014
Promoted to rank of Ensign
Enrolled in UEO Command School, graduated 2016
Promoted to rank of Lieutenant
Past Assignments:
2016- Assigned to the UEO Atalanta
2018- Promoted to LTCDR, aboard the UEO Endurance
2021- Promoted to CDR after the Amazonian Conflict
2022- Replaces Commander Jonathan Ford as
XO of the UEO seaQuest DSV 4600
Special Skills:
Trilingual, fluent in Spanish and Portuguese
Well-Versed in Greek and Roman Mythology
Trained in Kickboxing
Next Of Kin:
Mother: Noelle Savannah Hunter Deceased August 27, 2012
Father: Daniel James Hunter, Born April 17, 1963
Brother: Austin Daniel Hunter, born September 23, 1993
Past Romances:
Fiancée: Tyler Raine, dated 2015-2017
Preferences:
J.R.R. Tolkien Novels
Jazz Music
Broadway Musicals of the 20th century
Botany and Horticulture
Independent Films of the 20th and 21st centuries.
Thai Food
Medical History:
Diagnosed with osteo-sarcoma (bone cancer) at age 12 (2005), received genetically engineered marrow transplants and several months of medication and chemotherapy. She went into remission at age 14 (2007) and was pronounced cured at age 19 (2012). Since then, she has had no relapses and no lasting side effects, and needs no medication to maintain the stability of her transplants.
Fractured her right wrist in a combat exercise at the academy in 2011.
In The Command Chair:
Aurora is cool-headed and analytical, considering all ramifications and possible outcomes of a situation before making her decisions. This does not impede her ability to give orders or take command in tense situations, rather, she uses past experiences to guide her instincts.
Aurora prefers to avoid confrontation, yet does not fear it. She knows when to follow the rule-book to the letter, but also when to throw it out and go with her own impulses.
Aurora takes multi-tasking to the extreme, which is one of the reasons that she was able to climb the ranks so quickly. She can easily monitor multiple situations, and keep lists of viable solutions, and to-do lists.
Her greatest weakness as a Commander is that her patience wears too thin when dealing with personnel and issues that she deems "not essential." In her effort to ensure the safety of her crew, productivity of the ship, and success of the mission, she sometimes neglects the human element. She also expect the highest standards from everyone around her, including herself, forgetting that perfection is an ideal, not a possibility.
As A Friend:
Aurora has some trouble letting her guard down, wanting to maintain her professional distance from many of her crewmembers. Because of this distance, she is often initially perceived as "cold", which is a pity because nothing is further from the truth.
For those who know her well, Aurora is a light-hearted, protective friend, and a true ally. Her humor, though a bit sharp and gallows at times, is always readily apparent. She's quick to laugh, and loves late night conversations filled with music, good wine, and her close friends. She prefers to keep a tight-knit, small circle of friends that she is hopelessly devoted to.
As A Family Member:
Losing her mother to a terminal illness was the hardest obstacle that Aurora ever had to face. Her family has always been tight knit, and her mother's death drove the remaining 3 members even closer together.
Aurora is half of a pair of fraternal twins. Her brother, Austin is her closest confidant, and has been since birth. They speak on a weekly basis, if not more often as time allows. As children, they developed their own language and form of communicating, "twin-speak" some called it, which they still lapse into from time to time. Austin and Aurora also exhibit a mild psychic connection that has never been fully explored.