seaQuest: The Dawning


Lieutenant Joceanna Brody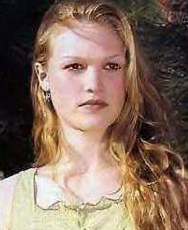 Name: Joceanna Christine Brody
Age: 25
Born: December 12, 1997
Place of Birth: New Cape Quest, Florida
Rank: Lieutenant
Education:
GED Powell Military Academy 2014 at age 17
Enrolled in US Naval Academy, Graduated 2018
2018-Promoted to Ensign
Enrolled in US Naval Aviators Command School, graduated 2019
2019-Promoted to Lieutenant
2019- Participated Special Training at the Kennedy Institute for Genetic Research
Past Assignments:
Stationed at Pearl Harbor, HI 2019
Assigned to UEO seaQuest in 2022
Special Skills:
Extensive knowledge of Aerial Combat Equipment and Tactics
Extensive knowledge of Weaponry and Tactics of 20th Century
Trained in Tae Kwon Do
Trained in Kickboxing
Fluent in Spanish and Portuguese
Next Of Kin:
Brother: James Lee Brody, LTCDR, Born Oct. 27th, 1995
Stationed UEO seaQuest
Past Romances:
Fiancée: Jasper Alan Riley, LT, Born November 18th, 1997; Deceased August 22, 2019
Preferences:
Collecting novels of the 19th and 20th centuries.
Collecting swords and knives.
Vegetarian Cuisine.
J.R.R. Tolkien
Medical History:
History of Narcotic Addiction, entered treatment in 2013, has tested negative for substances ever since.
Deep lacerations on her arms resulting from a suicide attempt in 2007
Broken right hipbone, kickboxing tournament injury, 2020